Thu, 15 Dec 2005
The BUFF Brothers annual hayride was last night.
Lots of holiday cheer and looking at Christmas lights. My trail prediction was a little off this week, since I guessed we would be doing an ever-expanding spiral. Instead we all piled onto Dribble's trailer and F-350 King Ranch truck, and rode around for a while. You can see the GPS track. The Buff brothers really did a nice job of decorating the trailer.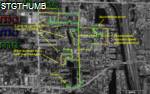 There was no trail planned, although CumAgain did his best to organize an impromptu one. Eatapus explained the trail markings, and laid the only mark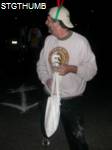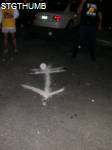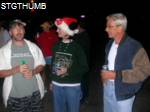 Pretty soon we were loaded onto the trailer and ready to ride. We were packed in tight on the hay bales. And the BUFF brothers gave us a nice sendoff.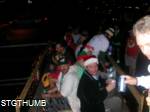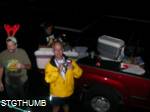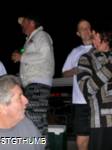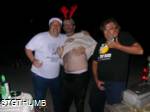 This is the best of the all the lights we saw. That's the same house where the trailer stopped, and HayRideMe tried to do something awful to the deer.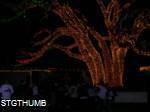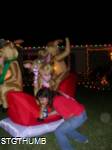 Then it was time for the circle, lit by the glowing cooler. G8rH8r did the opening ceromonies, and then we changed to a sort of rotating format. There were gifts for everyone. 6of9 got one, and so did Dribble.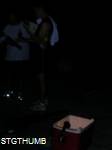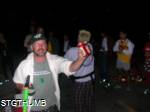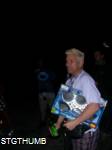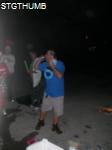 Finally it was fireworks time. Boot had set up his arsenal off to one side of the circle. He lit all the fuses, and stuff started exploding. As you would expect, safety was paramount. I think that's Drib in the second picture, trying to put his Mr. Wonderful doll action figure in with the fireworks. I really wish the third picture had come out better; I have no idea what those two people are trying to do. A good time was had by all, and no fingers or eyes were lost.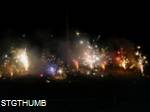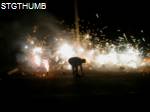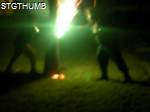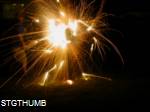 posted at: 07:19 | permalink |