Here's me and Mike in the parking lot in front of the Notre Dame
stadium. We're tailgating with some of Mike's friends, who got
there at 6am to get a good spot. They have beers, hot dogs,
sausages, cookies, other drinks, and the grill is going. There
is even a sheet cake made up like a football field. That's their
flag flying behind us.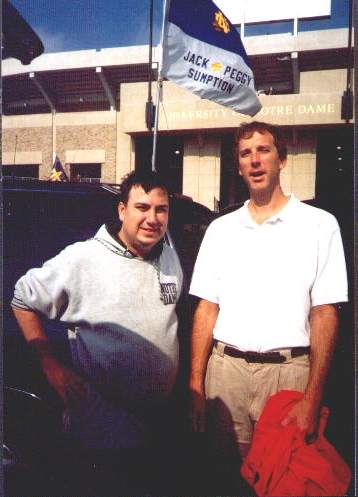 Here's me and Linda, also in the parking lot. After this picture
was taken Mike took us on a tour around the campus, which was
filled with students who were so clean and wholesome you just
want to poke them with a stick. Then we saw ND get way down to
USC, and then make a big second half comeback.