The Boat Page
Jet Boat Stuff

I got a jet boat. Read how I got it here.


A text-only writeup about the first time we took the boat out for a little cruise around the lake.



The first time we pulled the engine apart.



The first big ride on the boat. Big fun.



Finally diagnosed an ongoing problem. Read all about it.



We got to pull the engine. A new-style writeup here, with thumbnails.



Got the bottom end apart.



We took a road trip to Kill Devil Hills, NC to pick up another engine I bought on eBay.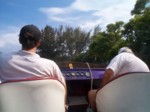 The new engine is in the boat. And we've taken the first test drive.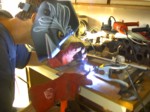 Looks like the jet pump needs work. Time for more wrenching.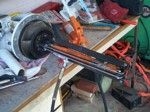 After a lengthy hiatus, it's time to pull the impeller off the jet pump. Wish me luck.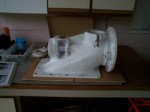 Now we reassemble the jet pump and reinstall it into the boat. Hopefully.



A new beginning and a sense of closure.


Other Stuff

I'm hosting some pictures for Heatseeker